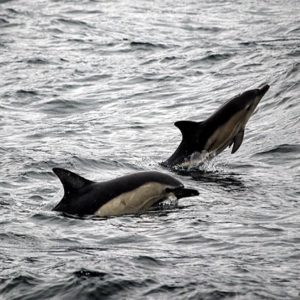 Wildlife Boat trips Ullapool
Cruise along Loch Broom to the Summer Isles and Ullapool's community owned Isle of Martin.
Seascape Expeditions and Shearwater Cruises  both offer excellent wildlife boat trips from Ullapool Harbour which is just 3 miles from Loch Broom Cabins. Seascape Expeditions give you the opportunity to land and explore Isle of Martin for 2 hours where you will discover our local community owned Island and it's fascinating history before returning to Ullapool Harbour.
Shearwater Cruises have an uncovered area on the boat which caters for all weathers.  During your sail you will see a wide variety of seabirds and you will pass nesting sites of fulmars, guillemot, razorbill and gulls.
You will also encounter black and red throated divers, gannet, great skua and other sea birds. The Loch Broom Sea Eagles are often spotted flying over the bay or on the coast near their nesting grounds. There are several colonies of seals and haul out areas of both Common Seals and their larger cousins, the Atlantic Grey Seals. Weather permitting you will cruise into the Cathedral Cave at Tanera beag in the Summer isles
Shearwater Cruises
Tel : 01854 612472
Email: cruises@summerqueen.co.uk Website: www.summerqueen.co.uk
Seascape Expeditions
Tel : 07511290081 Email: josh@sea-scape.co.uk Website: www.sea-scape.co.uk
Take your time for a wildlife encounter on a cruise or sea expedition from Ullapool Harbour
and book your stay at Loch Broom Cabins in advance.